Shipping
Worldwide shipping with track & trace
Cat's Cauldron ships worldwide with PostNL, DHL and DPD. We always ship with track & trace. Track & trace means that you can track the status of a shipment which provides more certainty.
Delivery time
We deliver all items directly from our own stock. Our aim is to hand over your order to the shipping company no later than the next working day. In practice, this almost always works. Around events in which we participate, the shipment of new orders may take longer.
We will send you a confirmation once we have shipped your order. For shipments within the Netherlands, delivery is usually the next working day. However, we cannot guarantee this. This ultimately depends on the shipping company.
With the track & trace information you can follow the status of your shipment yourself.
Packaging
Our first priority is that your order is delivered undamaged. Many of our items are fragile and packages can sometimes take a beating during transport. We always ensure sound, reliable packaging.
In addition, we think sustainability is very important. We therefore try to reuse packaging materials as much as possible. For example, it can sometimes happen that you receive a box from us with the imprint of another company. We do this to prevent good packaging from ending up in the waste unnecessarily and to save costs. We also use sustainable materials as much as possible. No plastic bubble envelopes, but cardboard boxes with paper or cardboard as filling. See also our Sustainability page.
Recycling
We recycle our packaging material as much as possible and ask you to do the same! Please keep reusable materials in case you are going to send something yourself. If you can no longer use it, please arrange for proper waste separation so that it can be recycled again for waste processing.
In Germany there is a legal obligation to participate in a registered waste disposal system. For this we are affiliated with Der Grüne Punkt.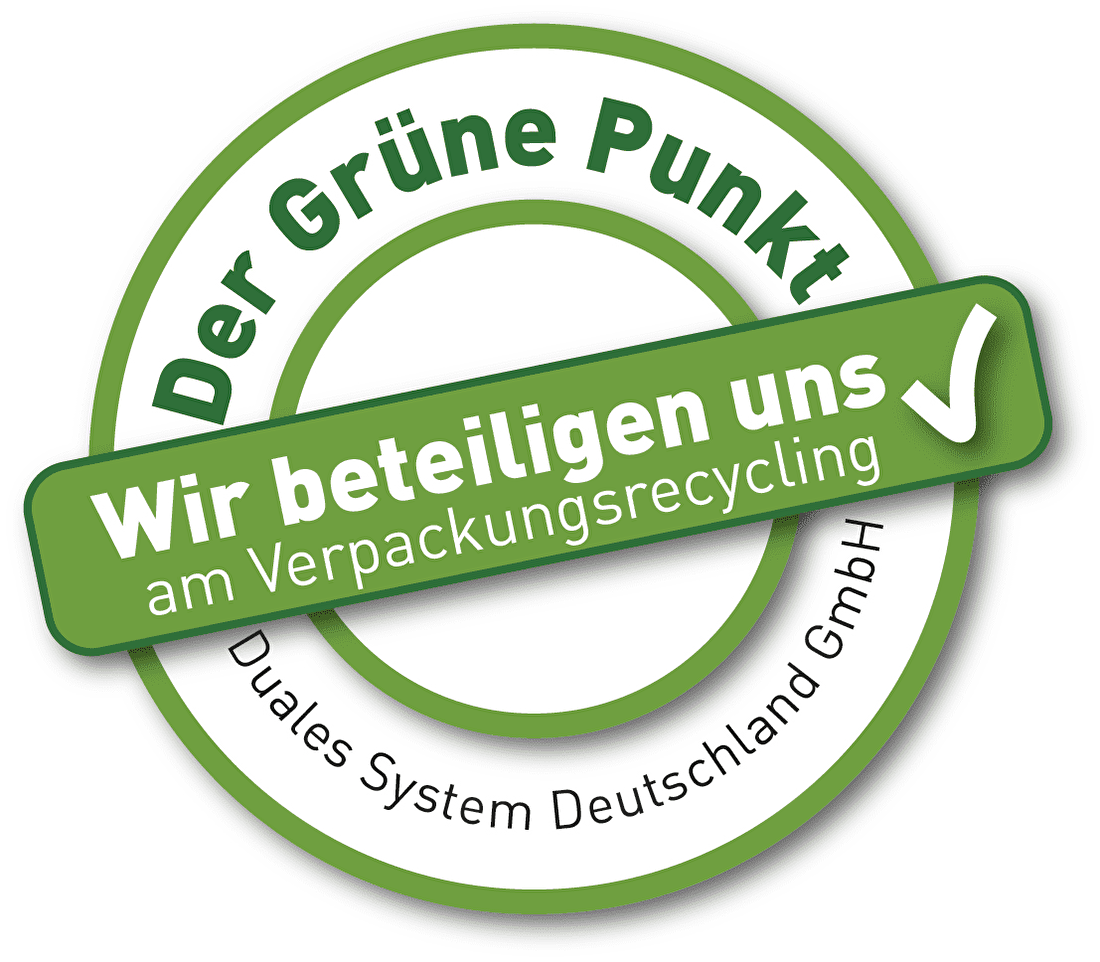 Letterbox package or parcel
Depending on the size of the items, we send your order in a letterbox package or in a parcel. A letterbox package is often cheaper, so is preferred. The type of package is automatically determined when adding items to the shopping cart.
Shipping costs The Netherlands
Letterbox package: € 3,95
Parcel: € 5,95
Free shipping on orders over € 50,-
Shipping costs other countries
We only ship to destinations outside The Netherlands where track & trace is possible.
Is your destination not listed below? Look for the complete list and the zones on our Foreign destinations page.
| | | | | |
| --- | --- | --- | --- | --- |
| | Letterbox | Parcel <2 kg | Parcel 2-5 kg | Parcel 5-10 kg |
| Belgium | € 8.50 | € 11.00 | € 12.25 | € 12.25 |
| Bulgaria | € 14.50 | € 21.50 | € 21.50 | €21.50 |
| Denmark | € 8.00 | € 12.00 | € 14.75 | € 14.75 |
| Germany | € 9.00 | € 12.50 | € 16.25 | € 16.25 |
| Estonia | € 14.00 | € 16.00 | € 21.50 | € 21.50 |
| Finland | € 14.50 | € 16.00 | € 21.50 | € 21.50 |
| France | € 8.00 | € 15.25 | € 15.25 | € 15.25 |
| Greece | € 14.50 | € 16.00 | € 21.50 | € 21.50 |
| Hungary | € 10.25 | € 15.75 | € 15.75 | € 15.75 |
| Ireland | € 14.50 | € 16.00 | € 21.50 | € 21.50 |
| Italy | € 11.50 | € 11.50 | € 18.00 | € 21.50 |
| Croatia | € 14.50 | € 16.00 | € 21.50 | € 21.50 |
| Latvia | € 14.50 | € 16.00 | € 21.50 | € 21.50 |
| Lithuania | € 14.50 | € 16.00 | € 21.50 | € 21.50 |
| Luxemburg | € 8.00 | € 11.50 | € 15.25 | € 15.25 |
| Malta | € 16.00 | € 16.00 | € 23.00 | € 30.00 |
| Austria | € 8.50 | € 12.00 | € 15.75 | € 15.75 |
| Poland | € 8.50 | € 12.00 | € 13.75 | € 13.75 |
| Portugal | € 12.00 | € 12.00 | € 19.00 | € 21.50 |
| Romania | € 14.75 | € 16.00 | € 21.50 | € 21.50 |
| Slovenia | € 14.75 | € 16.00 | € 21.50 | € 21.50 |
| Slovakia | € 14.75 | € 16.00 | € 21.50 | € 21.50 |
| Spain | € 11.50 | € 11.50 | € 18.00 | € 21.50 |
| Czechia | € 10.25 | € 15.75 | € 15.75 | € 15.75 |
| UK | € 10.75 | € 16.00 | € 16.00 | € 16.00 |
| Sweden | € 14.50 | € 14.50 | € 21.50 | € 21.50 |
| EUR2 | € 16.00 | € 21.00 | € 27.50 | € 33.50 |
| World incl. USA | € 19.30 | € 28.05 | € 41.30 | € 70.80 |