Grindylow pin
SKU:

PN.1002.GW.EX
Grindylow pin
The Grindylow is a creature from English Folklore that lives underwater. In Harry Potter and The Goblet of Fire, Harry and the other competitors from the Triwizard Tournament have an encounter with this creature. These Grindylow's are so aggressive that Fleur Delacour has to give up at the second assignment in the Black Lake.
Exclusive design
This pin is the second exclusive pin design from The Cat's Cauldron, made in The Netherlands. A unique pin with nice small details. This pin will come on our Cat's Cauldron School of Wizardry card.
One time release, only available at The Cat's Cauldron.
Shipping cost
Pins will be shipped in a letterbox package. Look for our shipping cost on the page Shipping.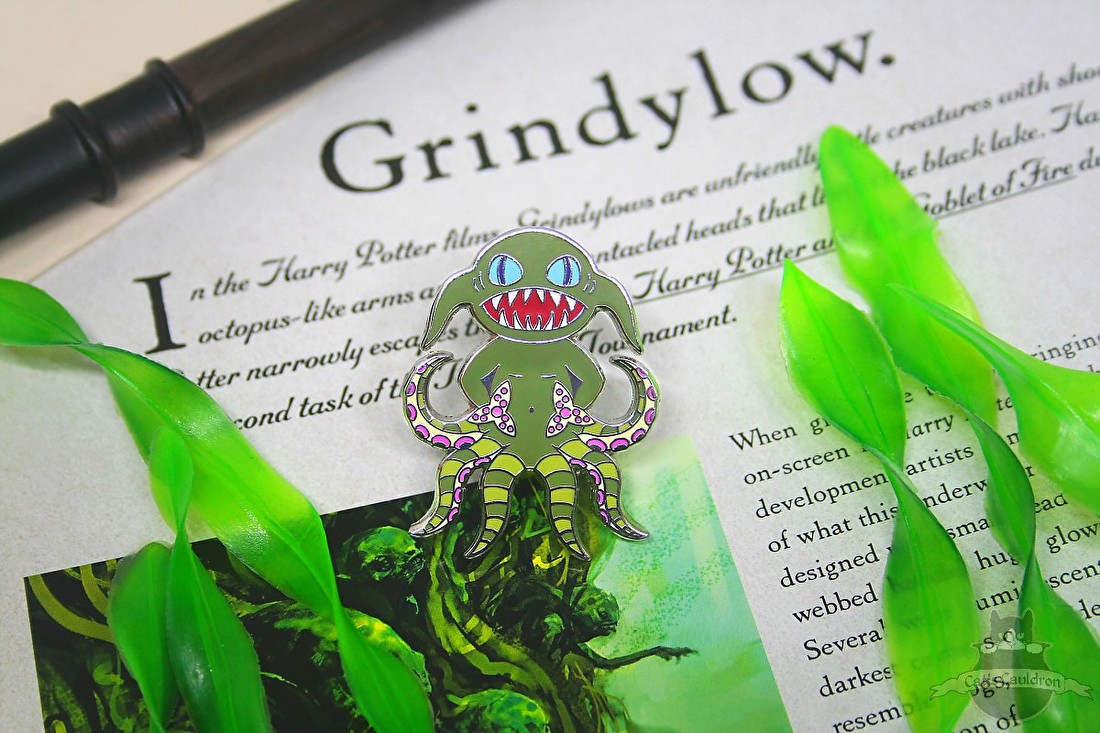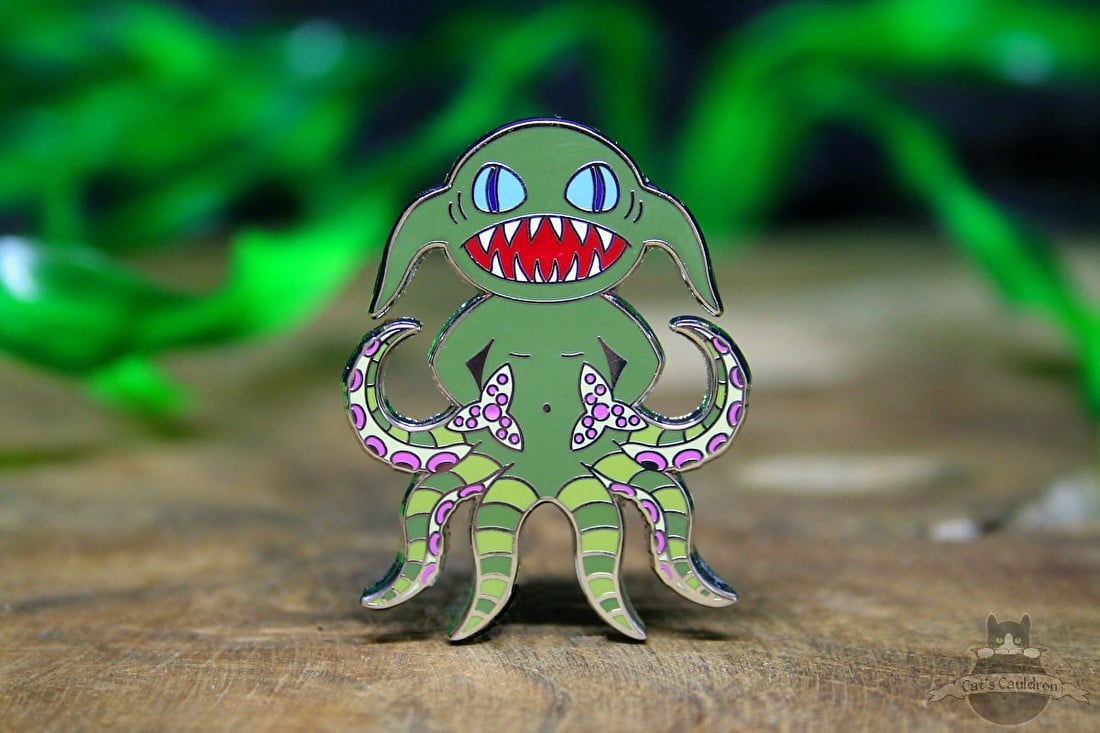 | Specification | Description |
| --- | --- |
| Pin Size (Height x Width) | 4,0 x 3,1 cm |
| Pin Weight | 8 grams |
| Material | Enameled metal |
| Closure | Butterfly clutch |
Customers also bought
Limited Edition

Mandrake pin CAUTION MANDRAKE Limited Edition

Mandrake pinMandrake is a species of the plant genus Mandragora. Like the potato it is in the nightshade family. In the Harry Potter stories, the Mandrake has magical healing powers, but the plant is also dangerous for humans.…

€ 11,95 € 8,95

Harry Potter pin Weasleys Jumping Snakes

Pin Weasley and Weasley Jumping Snakes. Ghastly garroting grass snakes. Pin badge from the famous Weasleys' Wizard Wheezes from the Harry Potter stories.

Shipping cost Pins will be shipped in a letterbox package. Look for our…

€ 8,95

Grindylow figure from Harry Potter and the Goblet of Fire

Harry Potter figures This miniature figure has been made out of porcelain and has been hand painted. The figure is only a couple of centimeters tall, but looks larger in the pictures than it is in real due to the zoomed in…

€ 3,95

Harry Potter chibi porcelain figure set funko pop style

Harry Potter figuren set Complete set of 10 porcelain figures from the stories of Harry Potter. These figures are in Chibi animation and Funko pop style. A very nice set that no Harry Potter collector should miss out…

€ 29,95

NEW

Retro Gaming Player2 Valentine proposal pin

Player 2 pin Heart shaped game pin on card. Two old school game controllers intertwined in a pink retro heart.

The ultimate proposal pin for gamer couples. A perfect gift for your player 2, on Valentine's Day or actually any day…

€ 7,95 € 5,95